LuElla Irene Heitzman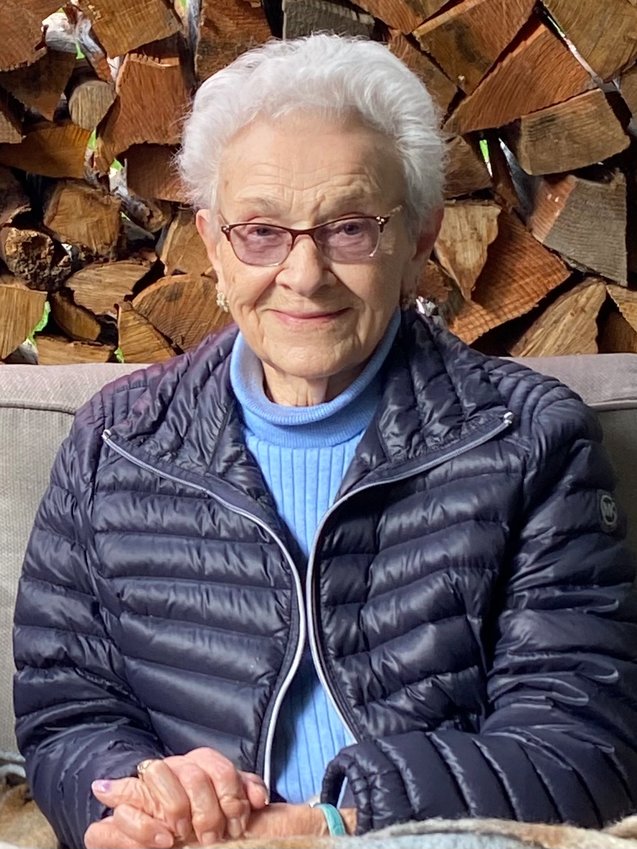 LuElla Irene Heitzman
Five words that best describe my mom Optimistic, caring, generous, funny, and the definition of a loving parent. She's the best because she's always fair and loving.
Mom's kids Christine, the youngest, lives with her husband Jeffrey Tritt on Filucy Bay. Tim, her first-born, lives in Longbranch with his terrier Buddy. The middle child, Dan, passed away in 2007.
Favorite quote John 3:16 Favorite pastimes Addicted to Chums with Friends with only remaining sibling, Jeannine, living in Portland. Reading. Learning to nap in the afternoon.
Highlights Selling the farm and moving to Washington. National award for Employee of the Year at Farrells, won ten days in Hawaii, our first time! Moved from retirement apartments in Ballard to her deluxe suite at the Tritts, overlooking Filucy Bay. Her story She fell in love with Dayton while still in high school. After LuElla graduated, he came home from boot camp for his grandfather's funeral and they married in the parsonage. They returned to Virginia, spending their honeymoon on the train. The war effort moved these two farm kids to Florida, with Dad off to Havana for radio ops. After the war, they sold the family farm and moved to Washington. Once the kids were old enough, LuElla worked in restaurants and retail until she retired thirty some years ago.
Work From complaints department at Sears in the late 40s to baking pies at the famous Village Cafe in Marysville. Bringing up three kids. "Growing up with a large family on a farm during the Depression was probably the hardest work I ever did. Hot hot summers when all the kids worked in the fields."
Future plans Taking it easy, one day at a time. Proud moment I'm 95!