Peninsula High School
Rosellen Jodie Berberich
This page hosted by Christine, Michael, and Loren Berberich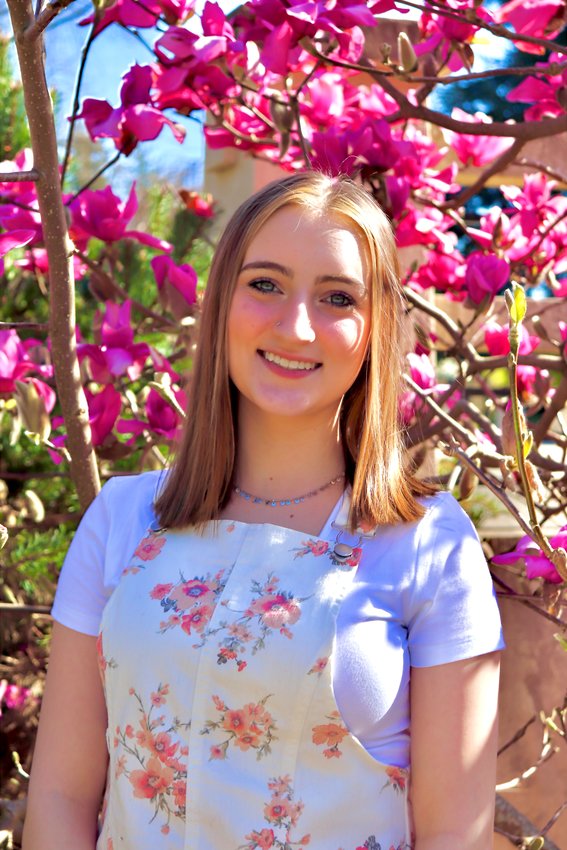 Quotable
Mom, Dad…what's for dinner today?
Top 10
1. Chicken 2. Sushi3. Panda Express4. Peanut butter and jelly5. Taki's 6. Caesar Salad7. Pink Starbursts8. Tacos9. Burritos10. Dark chocolate
Rosellen Jodie Berberich is a 2021 graduate of Peninsula High School.
Recognitions: Academic honors, Athletic team member, National Honor Society
Honors National Society of High School Scholars, Student of Distinction, National Leadership Conference Nominee
Activities Fathoms O'Fun Queen of Port Orchard
Miss Pierce County Teen USA
Varsity in Volunteerism
Sports Varsity Cheerleader
Varsity Cross Country Runner
Top 10 list 1. Chicken 2. Sushi 3. Panda Express 4. Peanut butter and jelly 5. Taki's 6. Caesar Salad 7. Pink Starbursts 8. Tacos 9. Burritos 10. Dark chocolate
Favorites Human Body Systems- Mrs.Balera
Math-Ms.Alheim
History- Ms.Hutcheson
English- Mrs.Jinneman
A story I'll always remember Mrs.Balera. During my sophomore year at breaking down the walls we were all in our separate groups and Mrs.Balera had given me a hug to make sure I was okay. Everyday in her class she made me feel welcome and got to know me and my family very well. She had a great impact on my high school career and I will always remember her.
Highlights In my sophomore year I was a cheerleader and I wasn't great friends with any of the girls on the team. In senior year Regan Schneble started working with me at Beard Swim Co, and we have been inseparable since. We have been adventuring and are now best friends!
Jobs Beard Swim Co (Swim Instructor) The Burbs photography (Co Founder)
Looking forward I will be attending Monmouth College in Illinois. Majoring in business administration and minoring in environmental science and forensic science.
Most proud of I am most proud of graduating a year early from high school. Skipping my junior year was very difficult and a lot of hard work. Accomplishing that will forever be my biggest accomplishment.